Online Chiropractic Billing Seminars
If we could show you how to take the uncertainty out of dealing with insurance companies,
Medicare and personal injury attorneys, would you like to know about it?
Take This Free Sample Of Our Course For A Trial Run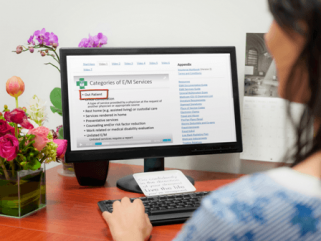 The Workbook And Videos Are Designed
To Work Together
Because the student must be engaged with the workbook and videos, this makes for very effective training. Click this button to view the Free Sample Chiropractic Billing Course.
---
---
Auxiliary Courses
These auxiliary courses are subsets of the online chiropractic billing seminars. The online chiropractic insurance seminar contains ICD-10 coding and the Medicare course includes Medicare payments and Medicare ABN.
Insurance Mistakes Are Very Costly And Time Consuming