New Medicare Card
Starting January 1, 2020, you must use the new Medicare Beneficiary Identifier (MBI) regardless of the date of service on all your Medicare claims. After that date, claims submitted with the Health Insurance Claim Number (HICN – the patient's social security number) will be rejected (with a few exceptions.)
If you use the Health Insurance Claim Number (HICN) on claims after January 1, you will get:
Electronic claims reject codes: Claims Status Category Code of A7 (acknowledgment rejected for invalid information), a Claims Status Code of 164 (entity's contract/member number), and an Entity Code of IL (subscriber)
Paper claims notices: Claim Adjustment Reason Code (CARC) 16 "Claim/service lacks information or has submission/billing error(s)" and Remittance Advice Remark Code (RARC) N382 "Missing/incomplete/invalid patient identifier"
You can start using the MBI number as soon as your patients get their new card. If your patients do not give you their Medicare MBI number:
Use your Medicare Administrative Contractor's Look-up Tool
Check the remittance advice. Through December 2019, the MBI will appear on the remittance advice for every claim with a valid and active Health Insurance Claim Number (HICN).
Watch this video we have created to explain the new card …
---
Do not use hyphens or spaces with the MBI number  when reporting it on the claim form.
Number as it appears on card: 1EG4-TE5-MK72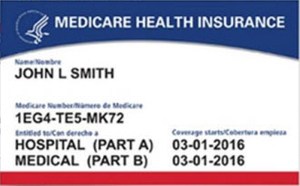 Number as it should appear on claim (block 1A): 1EG4TE5MK72

---
The Medicare Beneficiary Identifier (MBI) uses numbers 0-9 and all uppercase letters except for S, L, O, I, B, and Z. These letters have been excluded to avoid confusion when differentiating some letters and numbers (e.g., between '0' and 'O').
New Medicare Cards May Have QR Codes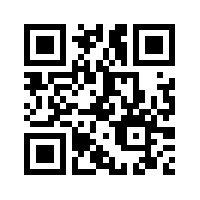 New Medicare cards may have a square code, also referred to as a QR (Quick Response) code (a type of machine-readable code). The QR codes on Medicare cards allow the contractor who prints the cards to ensure the right card goes to the right person with Medicare or Railroad Retirement Board (RRB) benefits. Providers cannot use it for any other purpose. The Railroad Medicare issued cards may have a QR code on the front of the card while all other Medicare patients may get a new card with a QR code on the back of the cards. These are legitimate (official) Medicare cards.
See the MLN Matters Article for answers to your questions on using MBIs.
---
Medicare is complicated but we can help you with that. Check out our Medicare Course
If you need powerful, reliable, supported and easy to use practice management software Click Here