If you would like to know the proper way for a chiropractor to use an ICD 10 Code to report a patient's condition then you have definitely come to the right place. In this online chiropractic ICD 10 codes course, we will teach you the ins and outs of the entire ICD 10 coding system.
Diagnoses cannot (or at least should not) be randomly selected from a list. It is essential to use both the Alphabetic Index and the Tabular List when locating and assigning an ICD-10 code.
The Alphabetic Index does not always provide the full code. Selection of the full code, including laterality and any applicable 7th character can only be done in the Tabular List. A dash (-) at the end of an Alphabetic Index entry indicates that additional characters are required. Even if a dash is not included at the Alphabetic Index entry, it is necessary to refer to the Tabular List to verify that no 7th character is required.
Translation:
A working knowledge of ICD-10 can be complex and convoluted. But you don't have to worry about that any more because our ICD-10 course was developed for this exact reason.
Our ICD-10 course and indeed all of our courses were created so that you don't have to learn coding the way we had to … one mistake at a time. And let me assure you … trial and error is the most frustrating and expensive way to acquire this highly specialized knowledge. We know because that's the way we had to learn it.
We have taken the 126 pages of the official coding guidelines and condensed them into short, simple, direct and clear instructions just for chiropractic. This way you won't have to dredge through page after page of medical jargon.
Now In This Course You're Going To Get
Training Videos
Step-by-step videos will teach you how to understand and use the chiropractic diagnosis codes in the ICD 10 coding system. They include examples and demonstrations of the steps you will need to master.
The videos have easy start, stop and rewind features and can be viewed over and over from your home or office.
Official Guidelines for Coding and Reporting
This PDF file is the OFFICIAL guideline for chiropractic diagnosis codes in ICD 10 and is included for reference purposes. We have painstakingly dredged through this document, interpreted the segments and discussed and demonstrated them in easy to understand language in the videos.
Alphabetical index of Diseases and Injuries
This PDF file contains all the ICD 10 codes listed in alphabetical order and is the starting point for finding a correct diagnosis code. The videos contain instructions and demonstrations on the use of the file.
Tabular List of Diseases and Injuries
This PDF file contains all the ICD 10 codes in tabular order. The videos contain instructions and demonstrations on the use of the file.
Everything You Need to Properly Code Your Diagnoses
---
In this course you will receive instruction on:
Alphabetical & Tabular Lists
Laterality
Combination Codes
Excludes1 notes
Excludes2 notes
Unspecified Codes
Coding at the Highest Level
3 Digit Codes
NOS & NEC abbreviations
Includes Notes
Includes Terms
Signs and symptoms
Manifestation codes
Code first convention
Code also
External causes
---
100% Money Back Guarantee
To ensure your satisfaction and peace of mind we offer a 30-Day Money-Back Guarantee. If you are not 100% satisfied just ask for a refund during the first 30 days and we will promptly issue you a "no questions asked" refund.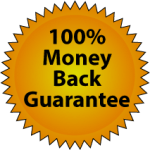 ---
This course includes:
Instructional videos
A copy of the Official Coding Guidelines
An alphabetic Index codes
A Tabular List of codes
Plus a Bonus:
You will aslo receive a collection of 100 Chiropractic articles that you are free to use any way you like. Many are suitable for use in your news letter or web page.
We know that running a practice can be tough and insurance is complicated. But you can draw on the experience we have gained by operating and assisting chiropractic clinics, supporting our software and teaching insurance workshops to chiropractic offices all over the country.
Don't put this off. Every day that you delay is costing you valuable time and money

.