Chiropractic ICD 10 Coding Course
No Sound? … Click The Volume Control
Implement ICD 10 In Your Office Without Code Books
If you would like to know the proper way for a chiropractor to use an ICD 10 Code to report a patient's condition then you have definitely come to the right place. In this online chiropractic ICD 10 codes course, we will teach you the ins and outs of the entire ICD 10 coding system. Plus, you won't have to purchase any of those expensive code books either.
Everything You Need Is In This Course
 ChiroWise ICD Mapping Software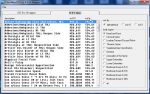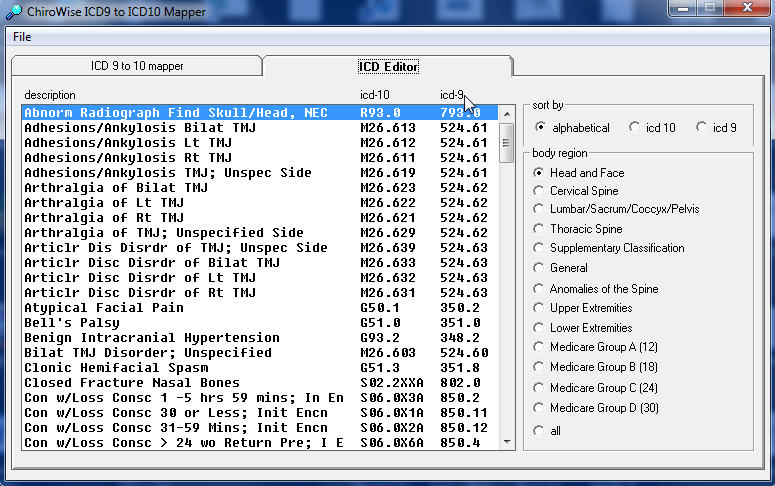 Included in this chiropractic ICD 10 codes course is software that allows you to map ICD 9 diagnoses to ICD 10. You simply key in the ICD 9 diagnosis, press enter and get a list of chiropractic diagnosis codes from ICD 10 that map to it. Some ICD 9 diagnoses map directly to one ICD 10 code while some map to several.
(The video above demonstrates the software)
The software includes a data base of over 5000 ICD 10 codes carefully selected for chiropractic. You can view the entire list at one time or you can view it by body region. Diagnoses can be displayed in alphabetical, ICD 9 or ICD 10 code order.
Medicare diagnoses are listed separately with an indicator as to how many adjustments the diagnoses justify in the Medicare system.
Training Videos
Step-by-step videos will teach you how to understand and use the chiropractic diagnosis codes in the ICD 10 coding system. They include examples and demonstrations of the steps you will need to master.
The videos have easy start, stop and rewind features and can be viewed over and over from your home or office.
ICD-10-CM Official Guidelines for Coding and Reporting
This PDF file is the OFFICIAL guideline for chiropractic diagnosis codes in ICD 10 and is included for reference purposes. We have painstakingly dredged through this document, interpreted the segments and discussed and demonstrated them in easy to understand language in the videos.
ICD-10-CM Tabular List of Diseases and Injuries
This PDF file contains all the ICD 10 codes with instructions on how to code. The videos contain instructions and demonstrations on the use of the list.
A List of Medicare Diagnoses that Support Medical Necessity
The Medicare diagnosis is a two-part diagnosis. The subluxation is the first diagnosis and the second diagnosis is the problem being caused by that subluxation. The second diagnosis is limited to "diagnoses that support medical necessity" which is included.
The list of "diagnoses that support medical necessity" can also be accessed in the ICD software mapping program.
ICD-9 Code List
We include a list of ICD 9 codes. They come from our insurance manual and are the codes that we mapped into the ChiroWise Mapping Software.
No Extra Expense for Code Books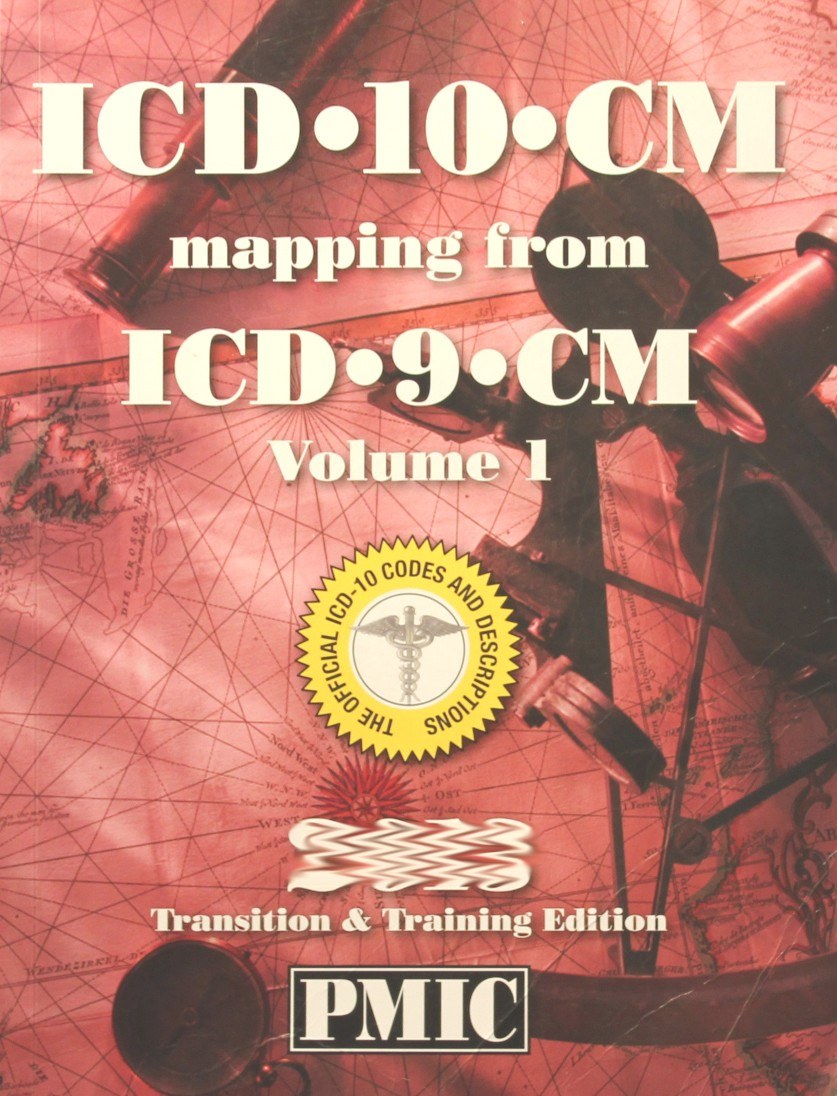 With this chiropractic ICD 10 codes course, you will not need to purchase any additional expensive code books. We include all the codes you will need in the software and the Tabular List.
Pam @ Roger Edkin, Cedar Rapids IA
Dr Sean Seivert, Taylor TX
We Can Help You
With this course we can teach you how to do it properly within just a couple of hours. And the software that's included eliminates the tedious flipping though code books.
Don't put this off. Every day that you delay is costing you valuable time and money

.