Chiropractic Insurance Billing Course
Increase Your Insurance Reimbursements With This
Highly Specialized Chiropractic Course
Click Here To View the Insurance Workbook Table Of Contents
Like it or not, chiropractic insurance billing is an integral part of your practice. When you accept assignment it affects your bottom line directly. In a cash practice, your patients are affected and they want their money just as badly as you want yours. But the process of chiropractic insurance billing and coding is not intuitive. Without proper training, you will simply continue processing insurance one mistake at a time.
So to spare you this pain and expense, we took the seminar that we have taught to chiropractors all over the country and created an online insurance course. It teaches chiropractic doctors and their staff, just like yourself, exactly how to properly process insurance in the chiropractic office.
In This Chiropractic Billing Course, You Are Going To Learn
How to Master the Evaluation and Management Coding System
There are 4 levels of E/M codes for new patients and 5 levels for established patients. Each E/M code consists of 7 elements; History, Examination, Medical Decision Making, Counseling, Coordination of Care, Nature of Presenting Problem and Time.
In this course you will learn what services you must perform in order to justify using each level of code. Using the proper codes helps justify your services as being medically necessary.
The Entire Process of Proper Documentation
A complete medical record should minimally include; Admittance Form, History of Chief Complaint, Systems Review, Test Results, Diagnosis, Treatment Plan and Progress Notes.
We will show you step-by-step how to record and document patient care with examples.
How to Create, Record and Use a Treatment Plan. A proper treatment plan is a key element in getting paid. However, a treatment schedule listing the number of adjustments and at what frequency does not constitute a treatment plan. It must include treatment goals and an evaluation of treatment.
We will show you how to determine the amount of care a patient needs, set specific treatment goals, evaluate treatment, adjust your treatment plan when needed and record your treatment plan.
You are specifically required by Medicare to have a treatment plan in the patient's record. Failure to produce a treatment plan with an audit request will lead to denial of coverage and repayment demands.
How to Properly Code Services and Use Modifiers
The reporting of services is done using coding systems. You will receive an in-depth discussion of the CPT and HCPCS coding systems as well as the use of modifiers. Modifiers provide the means of explaining an unusual situation or a change in a common procedure.
In this chiropractic billing course, we will show you how to code x-rays, modalities both attended and un-attended and items that you sell to your patients.
Proper coding and modifying enable you to properly match your services and fees.
How to Verify Coverage Like a Pro
Verification is important in both the insurance and cash practice. You have to have a proper verification in
order to explain the financial aspect of your treatment plan to your patients.
Verifying coverage requires an understand of insurance policies so in this section you will find a glossary of
insurance terms defined for you.
We will also teach you how to verify for different types of chiropractic insurance billing and how to read and understand insurance cards. We provide a worksheet for verification that you can use in your office.
How to Properly Complete the Claim Form
Many claims in chiropractic offices are being completed incorrectly. This is not due to the software being used but due to the lack of understanding of the form itself and the different elements of information being requested and how they relate to each other. For example; accepting assignment (or not) on the form may need to be indicated in three locations.
How to Report Diagnoses Using the ICD-10 Coding System
This is a complete chiropractic ICD-10 training course
Includes a complete Alphabetical code list
Includes a complete Tabular code list. Additional characters, laterality and 7th character requirements can only be verified in the Tabular list.
Includes the Official Coding Guidelines
How to Render a Proper Treating Diagnosing
The wrong diagnosis can send your claim straight to the review department at the insurance company. One of our clients had his entire auto accident case denied due to an incorrect diagnosis.
Worst case, it could result in a charge of fraud.
In this course you will learn how to code a proper diagnosis and avoid costly mistakes.
Business Practices
There are many rules and regulations that govern how you are to conduct business when you are running a chiropractic office. You are going to learn several steps you will need to take to avoid trouble with your state board of chiropractic examiners, state insurance commissioner and your state attorney general.
How the Insurance Companies Process Your Claims
The insurance companies that you submit claims to are a part of your total system. You are going to gain an insight into the sausage making that goes on behind the scenes in order for your claim to get paid … and the steps you can take to improve your chiropractic billing procedures and reduce turnaround time.
Take This Sample Of Our Course For A Trial Run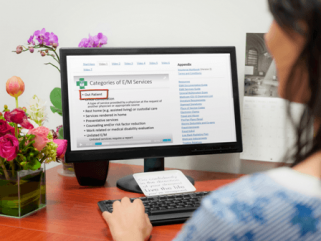 The Workbook And Videos Are Designed
To Work Together
Because the student must be engaged with the workbook and videos, this makes for very effective training. Click this button to view the Sample Chiropractic Billing Course.
100% Money Back Guarantee
To ensure your satisfaction and peace of mind we offer a 30-Day Money-Back Guarantee. If you are not 100% satisfied just ask for a refund during the first 30 days and we will promptly issue you a "no questions asked" refund.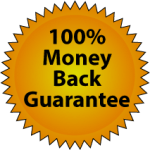 Don't put this off. Every day that you delay is costing you valuable time and money.