Correct Claim Form Must Be Used
Any HCFA 1500 paper claim form submitted for Medicare Part B claims that is on a version other than the current 02/12 version will be returned to the provider.

The version number is on the top of the claim form and also in the lower right hand corner.  FORM 1500 (02-12)
---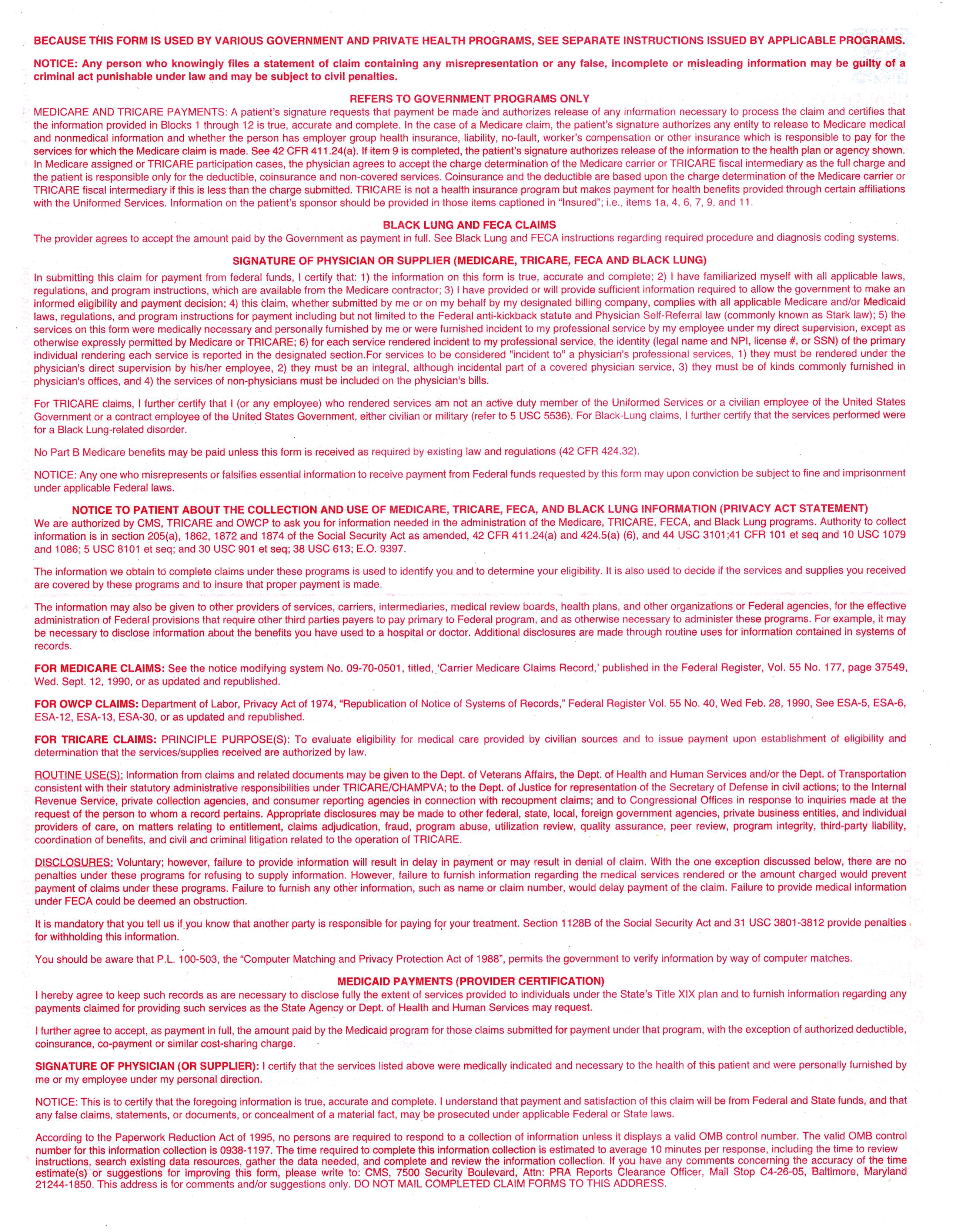 To be accepted by Medicare, forms must also have the proper notices printed on the back.
You should be aware that there is at least one print vendor selling the outdated version 09/19 of the HCFA 1500 form.
Our clients have always had good luck with this forms vendor:
Data Media Associates
Phone: 770-475-4464
Toll Free: 800-533-1640