Railroad Medicare
Individuals who have worked 10 or more years of railroad service receive their Medicare benefits through the Railroad Retirement Board (RRB) instead of the Centers for Medicare and Medicaid Services (CMS).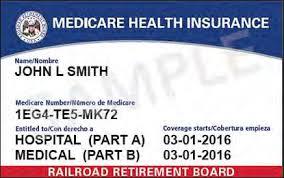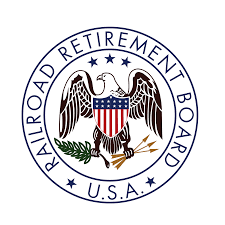 The Railroad Medicare card has the Railroad Retirement Board logo in the upper left hand corner instead of the HHS logo and "RAILROAD RETIREMENT BOARD" is printed along the bottom of the card in the red border area.
Railroad Medicare is administered by Palmetto GBA nationwide. If you are not already enrolled with Railroad Medicare, you can request a PTAN if you are already enrolled with your local Medicare Administrative Contractor (MAC) and have a claim to submit for a Railroad Medicare patient.
The Provider Transaction Access Number (PTAN) is a Medicare-only number issued to providers by Medicare Administrative Contractors (MACs) upon enrollment in Medicare. The PTAN number does not appear on the insurance claim in either the paper or electronic format. But you will be asked for your PTAN when you call Palmetto GBA for assistance.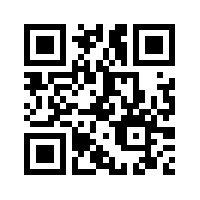 New Railroad Medicare cards may have a square code, also referred to as a QR (Quick Response) code (a type of machine-readable code). The QR codes on Medicare cards allow the contractor who prints the cards to ensure the right card goes to the right person. The Railroad Medicare issued cards may have a QR code on the front of the card. These are legitimate (official) Medicare cards.
Click Here for the Palmetto GBA Railroad Medicare Website
Click This Link to request a Railroad Medicare PTAN.
Click This Link for the Railroad Medicare Quick Reference Guide.
The payer ID (needed for electronic claims) for Railroad Medicare is: 00882
Claims, appeal requests, general correspondence and inquiries to particular departments should be mailed to:
Palmetto GBA Railroad Medicare
P.O. Box 10066
Augusta, GA 30999-0001
---
For correspondence related to provider enrollment, please send information to:
Palmetto GBA Railroad Medicare
P.O. Box 10066
Augusta, GA 30999-0001
For check or overpayment returns, please send checks to:
Palmetto GBA Railroad Medicare
P.O. Box 367
Augusta, GA 30999
The street address for information sent certified, overnight or using a private mailing service is the following:
Palmetto GBA Railroad Medicare
2743 Perimeter Pkwy Bldg 200
Augusta, GA 30909
For correspondence related to the Freedom of Information Act (FOIA), please send information to:
Palmetto GBA – Railroad Medicare
FOIA Coordinator
Mail Code AG-840
PO Box 100190
Columbia, SC 29202-3190
---
For a complete training course on Medicare Click This Link